Photo Slates –  Mirrors –  Coasters –  Bag Hangers
Personalised Plant Pot
Bright white ceramic flowerpot sublimation printed with any image or message of your choice
Entire outside of item is coating in sublimation coating
Hole at bottom for plants to soak up water
Unusual and great item – perfect for growing herbs on your window cill
What else can I do with this?
This  flowerpot is most obviously good for creating personalised  flowerpots. However the item can also double as a pencil or make up holder for a desk or dressing table.
Photo Slate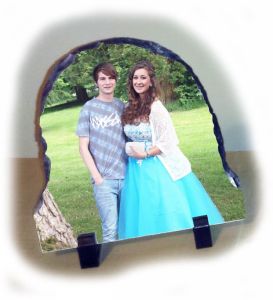 A "Photo Slate" – A new innovation in photographic display
Real slate with your image printed directly onto the surface.
A heavy and sturdy item, size: approx 6" x 6" (14.5cm x 14.5cm)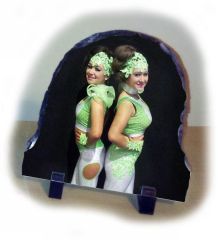 Square and rectangular options are also available.



Personalised Mirror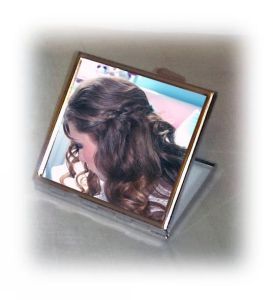 Personalised compact mirrors.
Available in square or heart shapes, comprising  of a stainless steel case and two mirrors.
Printed wit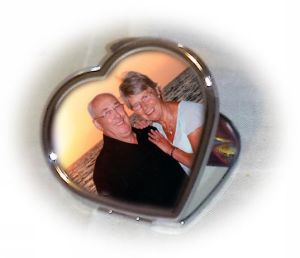 h your favourite photo or message
Personalised Coasters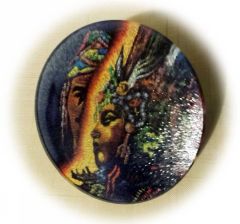 Various styles and finishes available. In sets of 4 or 6 .
– 100mm round glass
– 87mm round ceramic
– 95mm Hardwood.
– 100mm Sq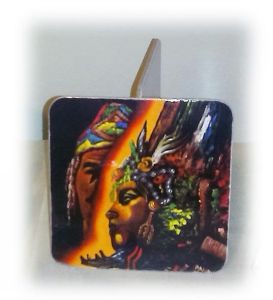 uare card   (with cork backing).
Bag Hanger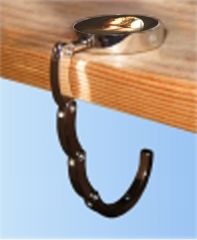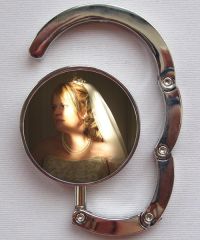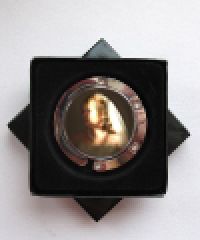 Keep your handbag off the floor and CLEAN with our clever Bag Hanger.
A convenient way to hang handbags on the edge of any tables and keep it clean..
Keeps your handbag in sight and by your side.
Simply hang your handbag on the hook, place the disk on the edge of the table or desk and your handbag is safely secured and hooked!
These compact and foldable items just store in your bag until needed.
Supplied in a lined gift box.
Personalise with your own  image.
How about buying them for your friends with their own images
The handbag hook will hold up to 12 pounds with ease.